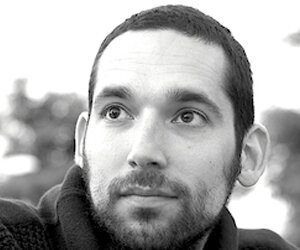 Sal Virani - Founder Centric
Sal Virani is the founder of Leancamp, a Lean Startup event that creates faster ways to market traction, and Founder-Centric, which helps founders and accelerators make quicker progress using Lean Startup and business model innovation techniques. Leancamp made the early connections between Lean Startup, User Experience and business model design, and is becoming a global community. Founder-Centric has helped over a dozen accelerators and universities, and over 1,000 startup founders, by translating the latest entrepreneurial approaches into highly-practical and immediate tools for founders.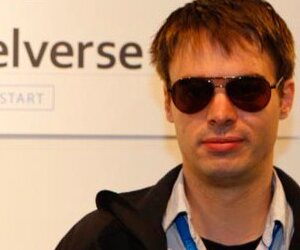 Mayel de Borniol - Babelverse
Mayel is the co-founder of Babelverse – the universal translator for spoken communication, powered by polyglots around the world – a revolutionary global startup. He considers himself a "MacGyver" – quickly finding hacks or solutions to any technical or other problem – with duct-tape programming methods, which allows for the rapid creation of innovative and feature-rich applications, leveraging and bringing together the latest advances of any relevant open-source projects, open APIs, (draft) industry standards, research, cloud services, etc. And likes creating "working prototypes" of new tools and services.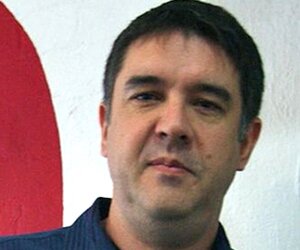 Dan Crow
Dan Crow has been CTO of London music startup Songkick for the last three years. Before that he spent five years at Google in New York and London, where he led engineering teams working on search, ads and Android. Before moving to NYC he spent a decade in Silicon Valley. He was a tech lead at Apple for four years in the late 1990s then did a series of startups, including co-founding Blurb, which lets you publish your own books. Dan holds a BSc in Computer Science and a PhD in Machine Learning. He is a Visiting Professor of Computer Science at Leeds University.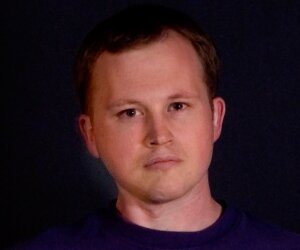 Gervase Markham - Mozilla
Gervase Markham works for Mozilla, where he tries to know just enough about everything to be dangerous. He likes solving complex problems which have social, technical, policy, human and legal aspects.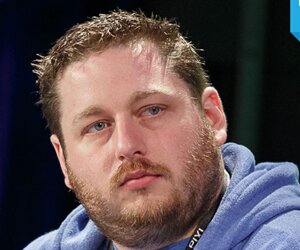 Martyn Davies - Sendgrid
Martyan Davies is a developer evangelist at Sendgrid and music hack day organiser. He's known as being a very creative developer and problem solver. He's also a product manager and technical consultant advising startups and large corporates.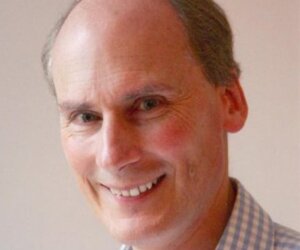 David Carr - Former Senior VP AOL
David is a business leader specialising in growing businesses - with experience both in large corporates and start-ups. He has extensive experience in identifying market opportunities, building teams, launching products and services.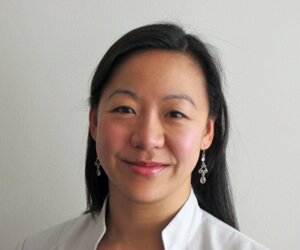 Linda Cheung - CubeSocial
Linda is the CEO of CubeSocial, an award winning Social CRM designed to help businesses influence the influencers. Previously she was the Euroepean COO for Morgan Stanley and played a key role in launching the company's first ever credit card.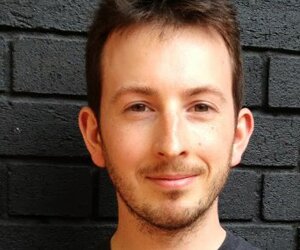 Andy Young - Stripe UK
Andy is an engineer and hacker at heart, he started out creating games at age 7 on a ZX Spectrum. Currently he's building Stripe in the UK, which aims to reinvent payments on the internet globally. He studied at The University of Oxford whilst co-founding GroupSpaces and growing it to 5 million members.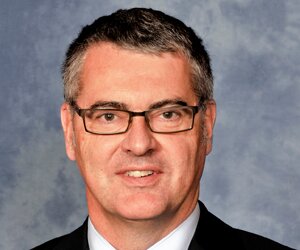 Neil MacDonald
Neil spent 10 years with KPMG and worked at Firth Rixson the IAEG, in 1994 he was appointed F.D. During Firth Rixson's IPO Neil oversaw a period mass expansion, including the acquisition of Aurora. He led the "public to private" transaction in 2003 and secured a successful exit for the private equity owner, Carlyle.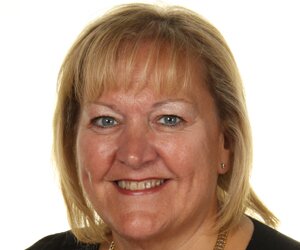 Julie Kenny - Pyronix
A woman who went from being a secretary to creating one of the UK's leading electronic security manufacturers from scratch. Julie Kenny, Chairman and Chief Executive of award-winning Pyronix in Braithwell Way, Hellaby, Rotherham, was awarded 2013 Businesswoman of the Year at the Hilton Birmingham Metropole. She's also a founding investor in Dotforge.
Paul Smith - Ignite100
Paul is the co-founder and director at Ignite, an early-stage digital accelerator programme based in the UK. In the past two years he's managed over 70 startup founders and delivered three 13 week mentor-intensive programmes, working alongside VC and angel investors. He also co-founded both a tech startup and a design agency, and was responsible for product management, UX, wireframing and user testing.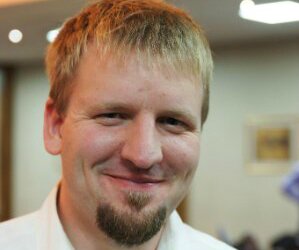 Joachim Dreimann - WANdisco
Joe is an experienced UX designer, focused on interaction design in applications and services. In his current role at WANdisco Joe contributes design suggestions and usability improvements to the Apache Bloodhound project and is also responsible for making WANdisco's software offers easier to understand, more efficient to use, more discoverable and more relevant.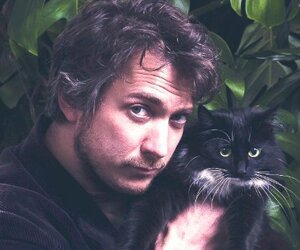 Ben Whately - Memrise
Ben keeps the Memrise team working together to bring the creative vision to life. In a past life, he taught himself Chinese in remote parts of northern China, before moving south to found an online shirt tailor in Shanghai. He has also co-founded a vintage motorcycle restoration factory in Beijing and written several books.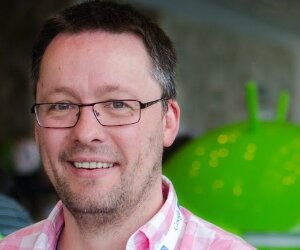 Jon Bradford - Techstars
Jon is the Managing Director of Techstars and co-founder of f6s.com He loves to help startups and their founders achieve their true potential. Over the last 2 years, Jon has helped to start 12 multi-company accelerators from Montreal to Moscow. Since launching Europe's first accelerator in 2009 – The Difference Engine – he helped to launch Springboard which was acquired by Techstars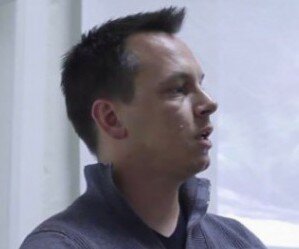 John Webb - Rackspace
John Webb is Marketing Director for Startups & Developers at Rackspace – The Open Cloud Company, having previously led Marketing at Rockstar Games (Grand Theft Auto, Max Payne, Red Dead Redemption), Yahoo! and Heinz, amongst others.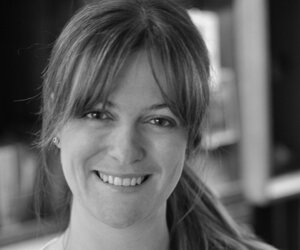 Alex Depledge - Hassle
Alex Depledge hails from the North of England, but started her career in US politics while living in Chicago. She returned to UK in 2006 where she joined management consulting firm Accenture working predominantly with Energy clients. She made the leap into entrepreneurship in 2012 after years of harassment from her best friend Jules. Together, they have co-founded Hassle, a platform for finding cleaners online.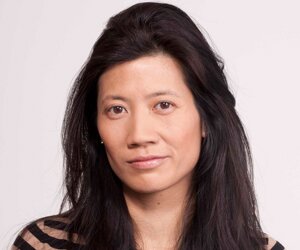 Shirley Au - Huge
Shirley is President and COO of Huge, where she spearheads the company's global business initiatives while overseeing some of Huge's key client relationships. She is actively involved in defining and shaping the agency's core disciplines, including strategy, planning, user experience. Shirley oversees global business operations and all of the company's international growth.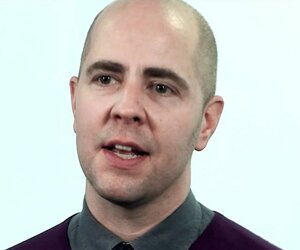 Michael Dimelow - ARM
As VP of Business Development for Processor Division at ARM, Michael is responsible for identifying investment and acquisition opportunities that complement the ARM processor technology roadmap, our existing business model and that have the potential to open up new revenue streams in the future.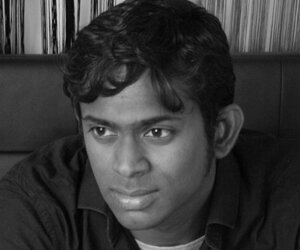 Prathap Chandran - Moni
Prathap is a hacker by trade. He is a researcher on games based learning and serves on the editorial board of a . He has developed, deployed and managed end to end eLearning systems for K12 and Engineering students, building and selling two companies in the process. He is passionate about making a difference using technology and believes it can be leveraged to enhance the educational experience of anyone wishing to learn.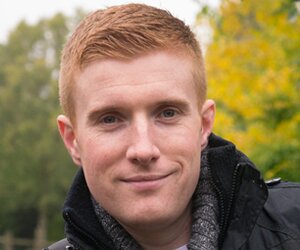 Dan Conlon - Entrepreneur
Internet entrepreneur helping and investing in tech start-ups. Founded web host Donhost whilst at school and sold it to PIPEX Communications. After running PIPEX brands including 123-reg.co.uk, set-up cloud storage service Humyo. Humyo raised Angel and VC rounds and expanded internationally growing to 750k customers before its sale to Toyko listed Trend Micro in 2010.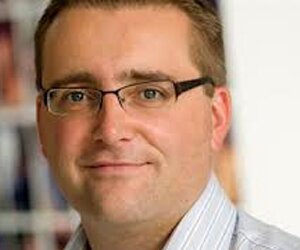 Nick Giles - Seven Hills
As co-founder of Seven Hills, Nick has helped create the UK's fastest-growing PR consultancy (PR Week, 2012). In 2013 he was appointed StartmeupHK Ambassador for Invest Hong Kong working with the Hong Kong government to promote entrepreneurial links between London and Hong Kong. Nick leads campaigns for some of the highest profile entrepreneurs in the UK, including Julie Meyer, chief executive of Ariadne Capital; David Richards of WANdisco and Paul Lindley, the multi-award winning founder of Ella's Kitchen.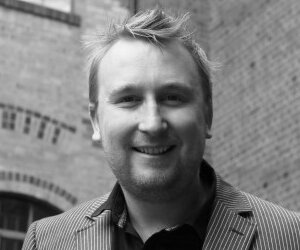 Barnaby Lashbrooke
Barnaby built his first business, web hosting company SupaNames, from £150 investment to 24,000 customers. He sold it, at the age of 24, for a multi-million pound figure to Pipex Communications PLC. Since then he has built Time etc, the largest Virtual Assistant company in the UK. Time etc's clients delegate more than 20,000 tasks every month and the company has recently expanded by opening in the USA and launching a range of corporate services.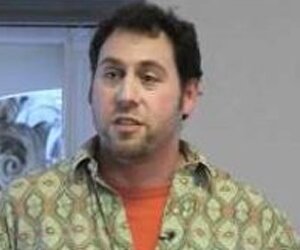 Sean Kane - F6S
Sean Startup guy with better than average record of building things that matter and, as a nice side effect, being part of exits (1 IPO and a few sales). He's been fortunate to work with many awesome teams and founders that make it possible. Massively optimistic, drawn to big challenges and big markets. In love with starting and growing teams in the social, media, mobile and user-content areas. After driving disruptive market leaders in the music, mobile and communications markets, currently doing my best to make the world a better place for startups.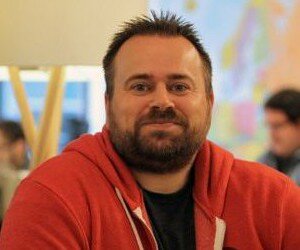 James Parton - Twilio
James is Twilio's Director of European Marketing, and brings over 20 years experience of working at the intersection of telecommunications and the web; covering marketing, product development, product management and sales.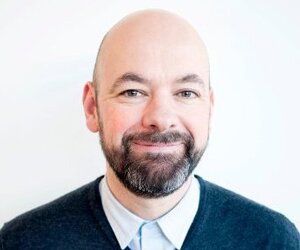 Andy Mayer - Yoomee
Andy started his career as a software developer, and now has over 18 years' experience in the industry, building development teams and advising clients on Agile and Lean Startup principles. Andy is founder and director of Yoomee, a successful Agile/lean digital agency based in Sheffield, which designs and builds social web platforms to make the world a better place.
Sanjay Parekh
Sanjay Parekh is a seasoned SaaS entrepreneur and chartered management accountant. He has successfully started, grown, lead and sold one of the UK's first SaaS businesses, Webexpenses. Sanjay's most recent role was as the MD of Webexpenses. He is experienced in the challenges faced with both startups and fast growth businesses. Sanjay has a keen focus on innovative ways of working, having built Webexpenses with the majority of its operations being virtual.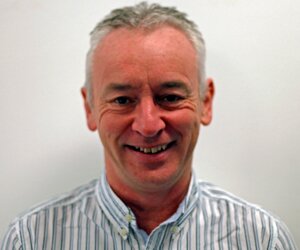 Andy Tait - Pembridge
Andy has more than 20 years commercial and corporate development experience. He has co-founded and served as a main Board Director and Vice President of both private and publicly listed companies in the UK and USA. His work covers entertainment media and information technology in mobile, games, internet and media sectors – a combination that is ever more relevant as the technology and media industries become increasingly interdependent.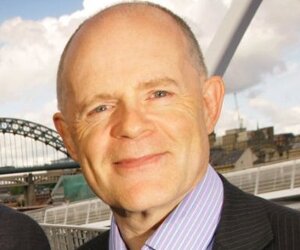 Richard Exley - Northstar Ventures
Richard has worked at Northstar Ventures since 2004 and has invested across the digital, cleantech and life science sectors. Richard has managed investments in early stage technology companies that have gone on to raise over £140m in aggregate such as eTherapeutics (IPO, AIM). Richard also spent nine years with VG Instruments/Fisons Plc (FTSE 100) where he held various senior marketing and product development roles. Richard graduated from Cambridge with a BA in Natural Sciences, and has a D.Phil. from Oxford. He was a postdoctoral fellow at the University of Chicago and the Planetary Sciences Research Institute.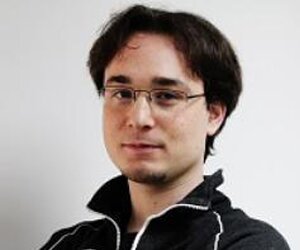 Benjamin Wirtz - Unifyo
Benjamin is the entrepreneur behind Unifyo, a company with a vision to make the world more transparent. Their disruptive sales tool uncovers existing relationships and context inside a company. After a year of bootstrapping, Unifyo has received investment from the Silicon Valley based Citrix Startup Accelerator and subsequently raised money from Seedcamp, Angellab, Firestartr and others. Benjamin started working on his first startup during his masters and became passionate about connecting people as well as relationship management. Although Benjamin has a degree in Information Systems, he did enjoy some time as professional sailor.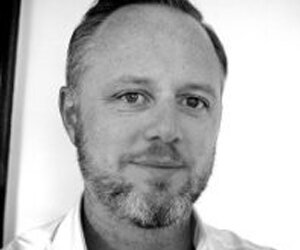 Dan Kirby
Dan has over 11 years of entrepreneurial experience in the creative and digital industries. His first business – DKPM – became a 20 strong brand design business based in Sheffield & London. Clients included BAFTA, Sony PlayStation and Hasbro. He sold his shares in that business to his founder partner in 2009. In 2004 Dan set up Sonic ID – the world's first transatlantic sound design business – which is now part of The Illustrious Company. Client work included Dolby, First Direct and BP. He is now CEO of Techdept – a web technology business which employs 15 full time in Sheffield & London. Clients include Activision, American Express, and British Gas.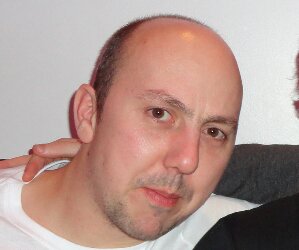 Dan Dukeson - Order Harmony
Dan co-founded OrderHarmony in 2011 and went on to "survive" the Ignite100 Accelerator programme in 2012. A University of Sheffield graduate, he has 10+ years of programming experience and has worked for as a software engineer and manager for Ebuyer and Technophobia (recently acquired by Capita).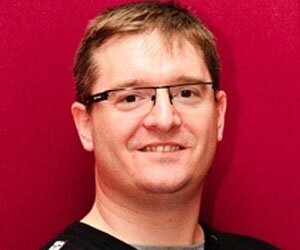 Lee Stott - Microsoft
An experienced business technology leader with extensive Mobile and Cloud industry knowledge. Now applying that experience to help Microsoft engage with developers and strategic decision makers across the UK.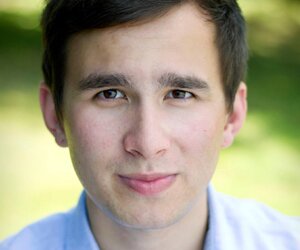 Zack Young
Zack is Co-founder & CEO of Cherry Bird, an online student letting platform which brings transparency to property search, rental & management. Prior to founding Cherry Bird, Zack has consulted for Groupon, MyVoucherCodes, Channel 4 & many others. Zack loves to travel and is an active member of the international JCI community.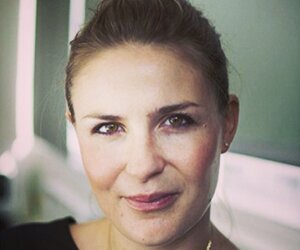 Libby Penn
Libby has an MPhil from Cambridge in American Literature. She has worked with clients like Coca-Cola and Unilever. Libby's career saw her working in a series of start-up environments, helping grow them into profitable businesses. As her journey through advertising continued, she ended up working specifically in digital. At Spektrix, Libby gets to finally bring her two greatest loves together - theatre and technology. Working with the team to help grow the business, her focus will be on building client relationships and seeing as many shows as she can.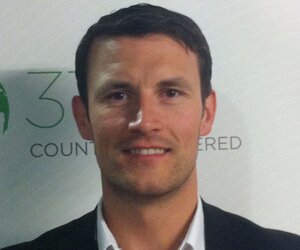 Barry McNeill
An experienced business leader comfortable operating in volatile & dynamic markets with a track record of delivering results globally & demonstrative strengths in; Envisioning radical features then engaging stakeholders to ensure ownership of all facets of those futures are cultivated & delivered. Navigating complexity, transforming that complexity into clear, manageable plans, products & processes to deliver real value.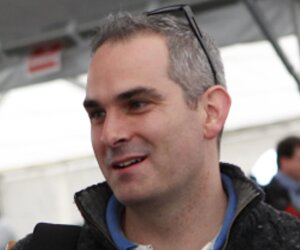 Derek Lakin - Skype
I work for Microsoft as a Senior Software Development Engineer on Skype for Xbox One (recently move from the Skype for Windows Phone team). I've written several Windows Phone apps both personally and for clients while I worked at digital creative agency: Pixel Lab. I've also co-written training courses on client technologies such as WPF and Silverlight for Microsoft product groups and Microsoft Learning.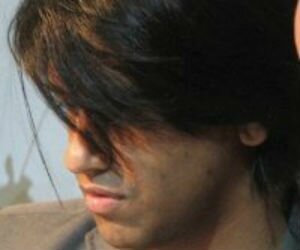 Imran Ali - Carbon Imagineering
Imran is a founding partner of CARBON:imagineering, an emerging technologies R&D practice. Previously, Imran established the Technology Research team for Orange UK, was part of the advisory boards of O'Reilly's ETel conference, mobile startup Treasuremytext and the eComm conference, as well as serving on the boards of startups ensembli and bmedi@. Recently, Imran was appointed as conference director of the FutureEverything festival, following three successful years as founder of the LSx living lab. Imran is also a trustee of the Impressions Gallery and IOU Theatre, focusing on their strategies for emerging technologies.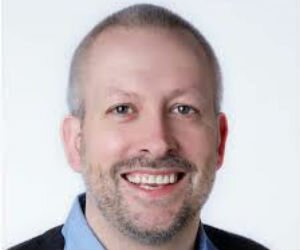 Ian Massingham
Ian Massingham is a Technical Evangelist at Amazon Web Services and has been working with cloud computing technologies since 2008. In his role works he works to increase the awareness of AWS cloud services and works with customers of all sizes, from start-ups to large enterprises, to help them benefit from the adoption of AWS. Ian has more than 15 years' experience in the IT industry, covering operations and engineering within hosting and cloud service providers. Ian's specialisms lie particularly in cloud computing, technology architecture and distributed systems.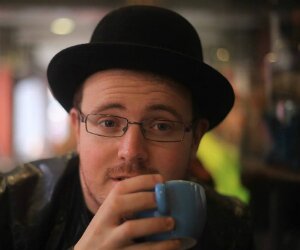 Tim Dobson - Bytemark
Tim has a background in systems administration and server management. Tim knows about marketing (specifically around communities), sales and startup challenges in customer development. Tim's specialisms are in Sysadmin, marketing, hosting, scaling, customer development and community. Interests in hiking, climbing and general mountaineering, a bad photography habit and a chronic case of digital rights activism.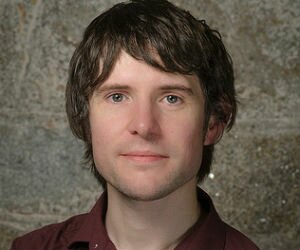 Martin Bryant - The Next Web
With a particular interest in European startups, apps and the constant evolution of digital media, Martin Bryant is Editor in Chief at global technology news site The Next Web. Based in Manchester, UK he co-founded the city's Social Media Cafe events and more recently he has become part of the founding team behind TechHub Manchester.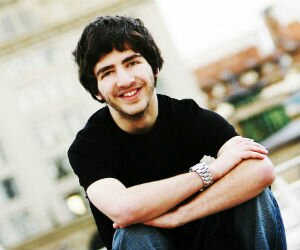 Jonathan Grubin - SoPost
Jonathan is the Founder & CEO of SoPost. He launched his first business at the age of 14, and is now based between London and Newcastle. Jonathan's specialisms: business development, social media, product management.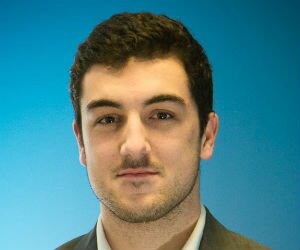 George Johnston - IncuBusLDN
George is founder of IncuBusLDN, the worlds first entrepreneur incubator on a London Bus. After exiting an Edtech company in the US, George worked as an engineer for Huddle, a VC funded start-up in Old Street and co-hosts the popular Flagons Den meet up group.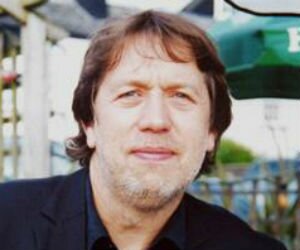 Richard Patterson
CEO & Founder of Wingfield Consulting. Serial entrepreneur & innovator with over 30 years experience of founding, managing and growing successful businesses. Designed, negotiated and sold multi-million pound deals to major organisations across the globe for over 20 years. Responsible for the innovation of key technologies/market positions that lead to millions of pounds of revenues & dominant niche market positions for Sun Microsystems, Apple Computer Inc. & Dell. Specialties: Product Development, Market Development, Sales, "What works", Technology.
More Mentors Announced Soon